Grab customers' attention,
build trust and deliver results.
BlueAd is a creative marketing communications
agency you will love.
communication
strategies
that work
advertising
campaigns
that deliver results
graphic design
that stands out
from the noise
social media
& webs
that build trust
The power of experience
will make your brand shine
---
BluAd is a Warsaw-based creative and marketing communications agency that blends the expertise of industry leaders with the freshness of independent specialists and artists. With 25+ years of experience, we provide tailored solutions to make your brand stand out.
We are brilliant at creating communications that make your brand stand out from the hype and become relevant to consumers. Our communication strategy and creative executions make your advertising work, your website convert and your social media attract attention
Effective communication
for your growth
---
We utilize both online and offline channels to deliver the right message to the right audience in the right way. From posters and websites to social media and more, we know how to use each tool to its full potential. Let us create a fantastic future for your brand.
We use online & offline
media as delivery tools for your message
---
Working with us
you will get much more
than just fancy ads
---
advertising & marketing
communications consulting
that help you maximize your marketing impact.
marketing communications
that grabs attention, builds
trust and delivers results
advertising campaigns
that deliver results
(online and offline )
website and landing page
that lead prospects
to take action
social media
that builds trust and
boosts your growth
sales funnels
that convert cold strangers
into hot buyers
Good communication is everything!
We definded communication as the proper order and quality of the information provides to the proper audience.
Who will support you
in achieving your goals?
---
Marketing and advertising specialist with 25+ years of experience in the industry. He has worked for both international and local, smaller advertising agencies. He has experience at every stage of the creative department, from graphic designer to creative director. Member of the jury of the "Golden Arrow Poland" advertising competition. He understands clients' problems, needs and desires and delivers creative solutions that meet their goals.
Dawid Lekszycki
Head of Communications & Creation
---
Piotr Bońkowski
Head of Action & Google
---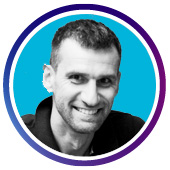 A man for special assignments, including challenging team management on projects. In the advertising industry for more than 20 years. He gained experience by running his advertising agency for many years. He realized ambient media projects, various types of events and film productions. He has worked, among others, for Microsoft, Warner Music Poland, Vattenfall, TV4 and Henkel.
Coordinator of projects and advertising strategy advisor. Advisor and coach, trainer of technical and soft skills for the pharmaceutical sector. More than 20 years of professional activity in the pharma market with creation and implementation of image and commercial policy and pharmacies managing. Ph.D. in pharmaceutical.
Anna Bylińska
Head of Growth & Key Account
---
Milena Matwiejuk
Head of Advertising & Design
---
BTL and events specialist. Understands digital, pharma and medical markets. Author of many exciting advertising campaigns. She has created for T-Mobile, Brown-Forman (Finlandia Vodka and Jack Daniel's), Procter & Gamble, CEDC and Diageo, among others. Milena has worked for both international and Polish advertising agencies.
Discover more about
us from our happy clients
---
We are a certified supplier of marketing services for
---
the Global Procurement Market Federal USA
SAM: KSZ5GDPCV3P5
NATO
DUNS: 67-457-1767
NCAGE: 9AXTH
ONZ
40 United Nations Agencies
UNGM: 902614
Effective communication
for your growth
---
We are brilliant at crafting effective communication that
---
Coordinator of projects and advertising strategy advisor. Owner of marketing agency AB AWANS – a partner of BLUE. Advisor and coach, trainer of technic